Demo
See Qualstan Testing Suite in Action!
Discover how Qualstan can accelerate your SAP Implementation, upgrades, Service packs and enhancement packs New business processes or changes to existing business process Other SAP coustomizations and/or SAP migrations Validation of business process which cross multiple application, including ERP, java, .net, iseries, mainframe and custom application

SAP S/4 Hana

Intelligent ERP Solution with artificial intelligence that can be used on premise or in the cloud.
S/4 HANA is built on SAP HANA platform and provides unparalleled levels of superiority and insights while taking advantage of Fiori apps. Gain operational efficiencies by giving your tradition ERP systems the flexibility to adapt to the fast paced technological advancements and ensure that your organization is able to fully utilize its ever growing business data to your advantage.
Delta has end to end competencies and can support all your S/4 implementations, migrations and support for a wide variety of ERP, ranging from finance, supply chain, marketing, customer service, etc. Delta enables you to be future ready by creating competencies for your business that allow you to transact, analyse and predict your data in real time.
Delta engineers follow a design led engineering approach which enables them to create product innovations with user friendly and customizable UI. Delta expertise and proven methodologies help bring out the best of your S/4 HANA implementations, which will lead to improved operations, increased customer satisfaction, drive innovations, reduce costs and drive business agility.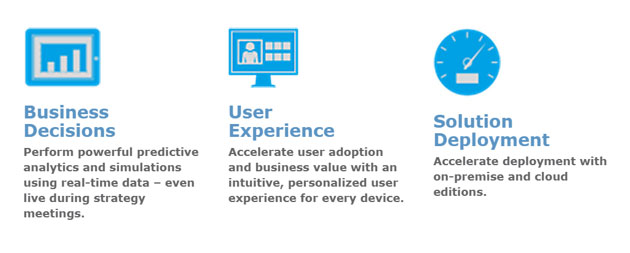 © 2020 Delta Information Systems Inc. All rights reserved.