Demo
See Qualstan Testing Suite in Action!
Discover how Qualstan can accelerate your SAP Implementation, upgrades, Service packs and enhancement packs New business processes or changes to existing business process Other SAP coustomizations and/or SAP migrations Validation of business process which cross multiple application, including ERP, java, .net, iseries, mainframe and custom application

SAP HANA

Harness the power ofan in-memory data platform that enables the processing of high volumes of real-time data seamlessly. With the power of HANA, you can attain intelligent and effective solutions that aid in real-time decision making, by providing instantaneous results from all your transactions and data analysis. SAP HANA eliminates data latency and drastically reduces the total cost of ownership for your organization.
Delta enables real-time business decisions by building innovative new solutions that accelerate response and analysis.Maintain business continuity and security by providing new and meaningful instantaneous insights to boost your workforce. SAP HANA can be deployed over the cloud or on premise.
Delta provides a complete range of in-memory solutions and helps you elevate your business to the next level with end to end offerings
Planning
Migration
Development of custom apps
Advanced analytics
In-memory strategy
BI and BW with HANA
Go live on premise or on the cloud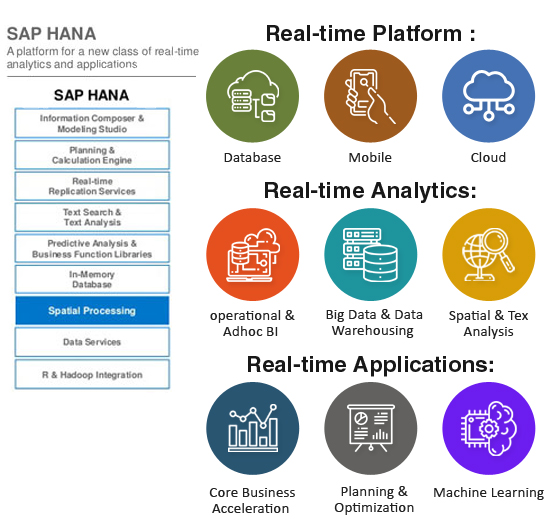 © 2020 Delta Information Systems Inc. All rights reserved.