Demo
See Qualstan Testing Suite in Action!
Discover how Qualstan can accelerate your SAP Implementation, upgrades, Service packs and enhancement packs New business processes or changes to existing business process Other SAP coustomizations and/or SAP migrations Validation of business process which cross multiple application, including ERP, java, .net, iseries, mainframe and custom application

SAP Fiori

Comprehensive app development platform that enables the design and development of your ideas into exceptional, intuitive and efficient apps with next-gen user experience. SAP Fiori offers a simplified user interface to all SAP applications.
Delta's team of Fiori experts and UI/UX designers work in sync to design, develop and deliver applications that are rich in user-experience and are a great fit for your business. Delta's seamless delivery model and client-centric approach enablethe delivery of high-efficiency Fiori solutions in a short span of time.
Benefits of Fiori:
Boost your productivity by gaining access to all your SAP systems over the web and across devices, anywhere and anytime.
Role-bases access: Provide access to only the necessary information to a given employee based on his/her need and level of clearance.
Integration: SAP Fiori apps can seamlessly integrate across all SAP modules.
Delta offers the following development services:
Fiori Standard SAP Applications: Delta can identify and setup Fiori applications based on your exact requirements from a pool of 800 Fiori Applications that are built for various industries and functions of business.
Fiori Application Development: Delta also specializes in the design and development of new Fiori apps that can be deployed via the Fiori Launchpad and integrate seamlessly between standard and custom applications.
Maintenance and Support Services: Delta expert teams offer timely and seamless maintenance services to ensure your applications are up to date and bug free.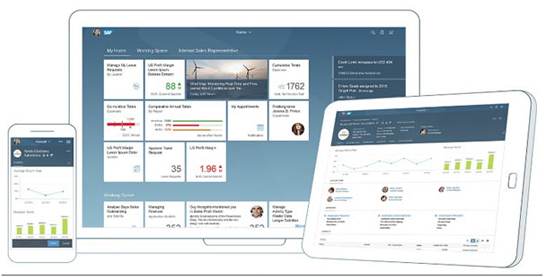 © 2020 Delta Information Systems Inc. All rights reserved.