Demo
See Qualstan Testing Suite in Action!
Discover how Qualstan can accelerate your SAP Implementation, upgrades, Service packs and enhancement packs New business processes or changes to existing business process Other SAP coustomizations and/or SAP migrations Validation of business process which cross multiple application, including ERP, java, .net, iseries, mainframe and custom application

SAP Basis

Opt for reliable SAP Basis support that maximizes performance, while you focus on the key business areas of your organization. Let the Delta experts handle the complexities of Basis administration.
Delta provides flexible SAP outsourcing services that cover administration and support. Rid yourself of the distresses of managing SAP Basis support and administration while eliminating the costs that associate with managing and training Basis personnel within your organisation.
Hire SAP Basis experts with extensive hands-on experience in activities such as installations, configuration, load balancing and tracking the performance of your SAP environment. All our experts are adept at countering any issues with quick resolution to ensure continuity to your SAP applications. In case any production issues require expert intervention, Delta has a dedicated team that specializes in the entirety of the SAP landscape and will help the team resolve these issues in no time.
Our support solutions cover the following areas:
Deployment of SAP Basis experts
Basic administration and support
System assessment, review and analysis
Security enhancements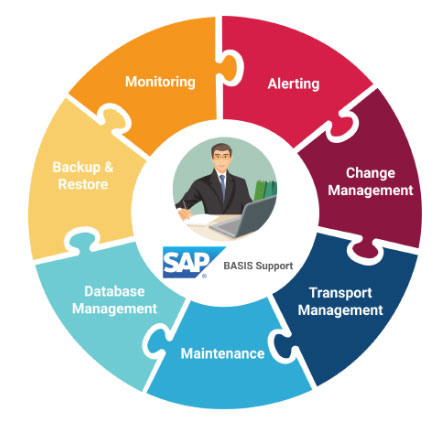 © 2020 Delta Information Systems Inc. All rights reserved.