Demo
See Qualstan Testing Suite in Action!
Discover how Qualstan can accelerate your SAP Implementation, upgrades, Service packs and enhancement packs New business processes or changes to existing business process Other SAP coustomizations and/or SAP migrations Validation of business process which cross multiple application, including ERP, java, .net, iseries, mainframe and custom application

BI Managed Service

Achieve greater efficiency, free up your BI workforce and, more importantly, enable your BI landscape to be future-ready and sustainable
Tap into Delta's pool of BI Experts and ensure scalability and efficiency and support all your complex legacy systems.
Why Delta?
Extensive expertise and experience
Delta has successfully managed BI projects on popular analytics platforms such as SAP BI, Power BI and Tableau.
Large Pool of SAP Experts
Delta BI experts are trained, certified and come with hands on experience of managing large BI landscapes on all popular BI platforms.
Global network of BI experts
| Resource Type | Years of Experience | Profile |
| --- | --- | --- |
| Project Manager | 12+ | Experienced project Manager on BI implementations |
| SME | 12+ | Subject matter expert's with extensive exposure as an Analytics consultant |
| Senior Consultant | 8-12 | Certified experienced consultants with related technology experience |
| Senior Analyst | 3-5 | Certified experienced Analysts with project experience |
| Analyst | 1-3 | Junior Analysts |
Proactive Risk assessment: Delta proactively assesses risk and can streamline Business Intelligence processes that will lead to enhanced efficiencies, improved decision making, and meaningful insights from your data.
Staffing and Hierarchy:
You have the flexibility to choose between team sizes and dedicated or on-demand resources from a vast pool of BI experts. Delta team consists of subject matter experts, experienced project managers, analysts and a senior consultant.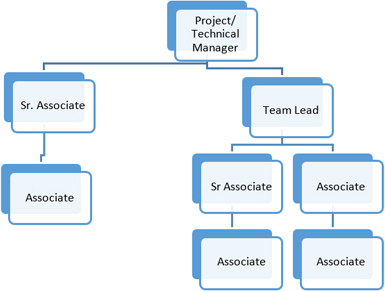 Support Staffing Model
Our consultants are available 24/7 to help you with your support. A dedicated, primary "Principal Consultant" is assigned to you. This main contact will be responsible for task management and escalations.
Here is an example of typical service levels: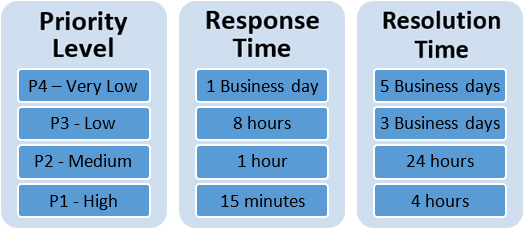 Support Level Model
Delta's support matrix consists of a dedicated Technical/Project Manager who would be the single Point of Contact (POC) for all business-level escalations and queries. That manager would be available during regular business hours of 8:00 AM to 5:00 PM (EST) and also available on call 24/7 (365 days) for any P2 and above issues.
| S.No | Resource Category | Availability |
| --- | --- | --- |
| 1 | Technical Manager | L3: Available during EST business hours (8:00 AM to 5:00 PM EST) Additionally would be available on call 24/7 for P2 and above issues |
| 2 | Sr. Associate | L2: Available 24/7 for support-related queries for all P3 and above issues along with a L1 resource to assist the business user |
| 3 | Associate | L1: Available 24/7 for all support-related queries |
Incident/Task Management:
Delta Incident Management approach supports the ability to log incidents, classify by impact and urgency, assign to appropriate groups, escalate, resolve, and report. Users can record an incident and track it until service is restored and the issue is resolved. Incidents can be assigned to appropriate support members, who document the investigation and resolve the task.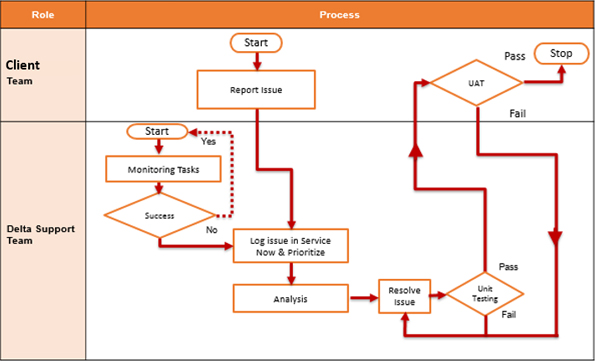 Delta Managed services for Business Intelligence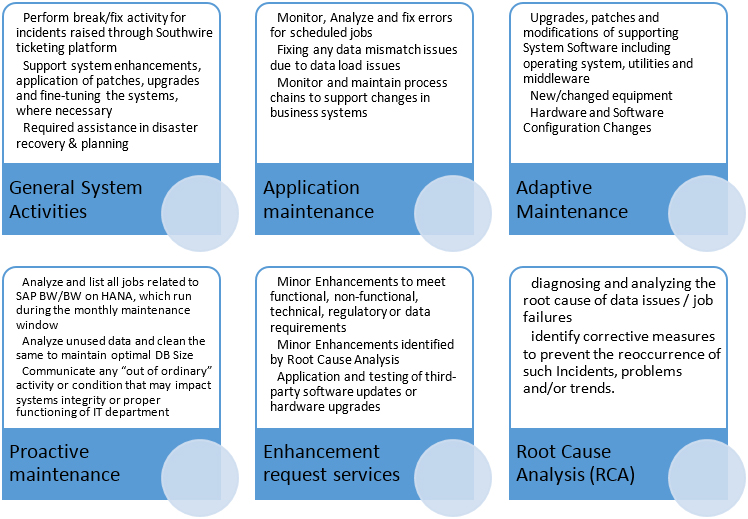 Delta Managed Services on all major BI platforms
SAP BI, Tableau, and Power BI
Technology Stack
© 2020 Delta Information Systems Inc. All rights reserved.